About Us
Service Area
We are proud to offer service in the Greater Memphis Area including:

Bartlett
Germantown
Olive Branch
Collierville
Lakeland
Southaven
Cordova
Memphis
History
At Chickasaw Air Conditioning, we are here when you need us. Our technicians are on call for you 24/7/365 to respond to your heating or cooling need. Since 1991, our air conditioning and heating technicians have been providing superior equipment and service to ensure that your heating and cooling systems are always running properly for optimal efficiency and comfort. Chickasaw specializes in residential heating and air conditioning equipment, humidification systems and air purification systems. You can count on the experienced technicians at Chickasaw Air Conditioning.
Why choose us?
Free In-Home, No Obligation Estimate
We will come to your home, evaluate your heating, air conditioning and air purification needs and give you a free written estimate.
Best-In-Class Technicians
We hire based on more than just technical ability, we hire people we can trust. We send all our technicians to training courses to keep up with new designs and industry trends. Our supervisory staff keeps a close eye on every call to ensure our customers are properly serviced. When you get a Chickasaw technician, you know he is honest, careful, respectful and well trained.
Respect For Your Home
We treat your home as it was our own. We perform every part of our job with respect for you, your home and your family.
Our Qualifications
We are heating and cooling professionals! We maintain a high level of quality among our staff. All of our installers and technicians are trained on a regular, on-going basis. We are certified by the following industry organizations:

License Number: 00043804 Bonded & Insured

The Trane Comfort Specialist™ certification means we are of the highest standing, and committed to being the best in every aspect of our business, from installation and service, to customer satisfaction and employee training.
Not every dealer qualifies as a Trane Comfort Specialist™, but rather only those that meet Trane's stringent standards and demonstrate a commitment to customer satisfaction and continuing education. We are committed to training to keep up to date with Trane's latest technology, ensuring that you receive a system that is designed to achieve maximum efficiency, reliability and comfort – and a system that delivers the efficiency its ratings promise and you expect.
TRANE DEALER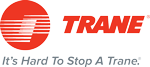 What makes a Trane Dealer stand out is the unparalleled performance the company offers - true excellence in every aspect of operations, product solutions and technical know-how.
NATE

North American Technician Excellence (NATE) is an independent, third-party organization that develops and promotes excellence in the installation and service of heating, ventilation, air conditioning, and refrigeration equipment by recognizing high-quality industry technicians through voluntary testing and certification. Our technicians have passed the rigorous testing necessary to qualify as NATE Certified Technicians.
ACCA

The Air Conditioning Contractor's Association of America is the heating and cooling industry's leading trade organization. ACCA members adhere to a standard of ethical best practices that is your assurance of quality and professionalism. We are an active member in good standing with ACCA.
BBB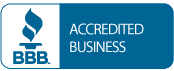 The Better Business Bureau (BBB) system in the U.S. extends across the nation; coast-to-coast, and in Hawaii, Alaska, and Puerto Rico. Since the founding of the first BBB in 1912, the BBB system has proven that the majority of marketplace problems can be solved fairly through the use of voluntary self-regulation and consumer education.
Angie's List
More than 2 million households nationwide check Angie's List reviews to find the best local service providers. We collect ratings and reviews on more than 720 different services. The people who join Angie's List are just like you – real folks looking for a way to find trustworthy companies that perform high-quality work.
Angie's List members submit more than 60,000 reviews every month about the companies they hire. They include incredible details about how the project went (including cost), and grade the company's response time, price, professionalism and quality of work – good or bad – on an A to F scale. Angie's List members will tell you if a crew was conscious of children and pets, cleaned up after themselves or just totally botched the job.
Check out our reviews on Angie's List!